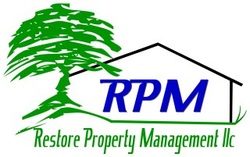 Restore Property Management LLC, we understand that our clients and future clients need a reliable service company to aid in preserving their investments. Here at RPM we are dedicated to providing accurate results, on-time work completions, and exceeding expectations through continuous training of all personnel, customer service, and superior service standards which are monitored by our quality control personnel.


Browse our web site for more information about Restore Property Management llc. If you have any questions or would like to speak with a RPM representative regarding our services, please contact us at 937-387-9121 or e-mail us at info@restoreproperties.com.


RPM is built on the integrity of quality work and exceptional customer service. We hope that you will give us the opportunity to prove to you how we can bring beauty and add value to your property.


---


At Restore Property Management LLC , we are here to serve YOU!