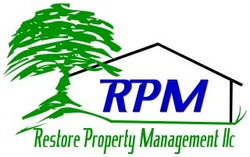 Restore Property Management llc or RPM is a regionally based property preservation company based out of Dayton Ohio. RPM has been in the industry for 15 years and with the total combined staff experience of 55 years we understand this industry and know how to navigate the terrain of governmental and client guidelines.

The President of RPM, Mr. Jennings, a Army veteran, and Field service technician, knows the issues that SBO and Vendors face on a daily basis and will stand by the vendors in his network. RPM offers bi-monthly payments to its vendors with no hold back.

RPM thrives on the challenges of this industry and works hard on servicing our clients, and building the best trained and professional vendor base in the industry, here at RPM we know we are only as good as our vendors.




---